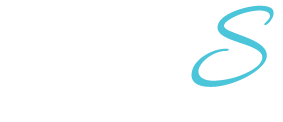 ---
CUSTOMER REVIEWS
Testimonials & Referrals




"GREAT SALON, GREAT STAFF, GREAT LOCATION!!! I went to Studio S salon yesterday and had my hair done by Alexis and had an amazing experience. The salon is super clean, the staff was very accommodating (offering beverages throughout the time i was there), and the ambiance is very cool with all the beautiful artwork on the walls. Everyone was super nice and I definitely left there with a huge smile on my face. I had highlights and lowlights put in and the color came out amazing. I really had a great experience and my hair looks and feels phenomenal since Alexis added this deep conditioner to really revived my super colored hair. If you are looking for a new hairstylist in SB or just a new salon, this is it! Trust me.. its really great place and you wont be disappointed, and go to Alexis, shes super down to earth and AWESOME! As an added bonus, the receptionist was super sweet, making me feel comfortable as soon as I walked in. I am honestly glad my hair grows so quickly!"
- Sophia C.




"With its warm atmosphere, contemporary styles, courteous staff, and convenient downtown location, Studio S stands out among the premier hair salons in Santa Barbara. When I'm lucky enough to be in Santa Barbara, I make sure to schedule an appointment at Studio S."
- Kerry D.




"Brittany Augustine at Studio S is super awesome! I am not brave when it comes to haircuts but she was able to suggest something that was a *little* tweak from my former haircut, but it ended up totally changing the way my hair frames my face and I have gotten so many compliments! She is also just super sweet and I really appreciate her upbeat energy. Thanks Brittany!"
- Kelsey W.




"I have been searching for a stylist since I moved in July and I'm glad to say that I have finally found her. I did a walk in and Selena was able to take me before her other client came in. & she gave me the color I've been wanting for a very long time. She's the best & I'm kicking myself because my husband works across the street and I've been walking by the salon a lot. I would highly recommend her. And next on my list are extensions."
- Lorri A.




"I have complete confidence every time I go to Studio S! Alexis has been cutting my hair for more than five years and the cut is exactly how I imagine and there is never any surprises. The layers are meticulous and the products leave my hair soft as can be! I have also had Keratin treatments at Studio S. Barbara did a fantastic job with my Keratin express and was so detailed and diligent throughout the process. I have very long and thick hair and the salon is always very accommodating to make sure there is enough time for my haircuts/treatments/styling appointments. Studio S is my go to salon in Santa Barbara and I have confidence everyone at the studio does their best to give the customers exactly what they want!"
- Natasha F.




"Vanessa is amazing! I highly recommend her for cut and color. I've been coming to her for years and followed her to this salon. I'm terrible at describing what I want, but she always gets it spot on. She's great at coming up with a cut that fits your style but also your lifestyle (level of maintenance). She does free bang trims/touch-ups, so you'll be looking fabulous between cuts."
- Kristin H.




"Ask for Barbara! She did both a keratin treatment and a partial highlight for me and was an absolute pleasure to talk to even through a very long process! She took the time to explain what she was doing every step of the way and show me how the dye was working, and made sure to take into account the health of my hair (since I'm a natural brunette and now wear my hair very blonde!) The results are fantastic- thank you, Barbara!"
- Chloe A.




"Cindy Renga located upstairs at Studio S in Santa Barbara has been keeping me happy and young looking for over a decade now! She has a nice private spot and her cheerful, non threatening spirit that let's you relax and let the pampering magic begin! I always leave there feeling and looking fabulous. Thanks Cindy for all you do to help me look great. You are the best."
- Daniel D.




"Dwight is masterful with blonde color. My cut was equally perfect. Great location with ample parking across the street. Awesome place."
- M. M.




"I've been going to Donna for at least 15 years. I don't know what I'd do without her. She's a color specialist and, when you get stopped on the street and asked who does your hair, as often as I do, I'm not gonna change. She's also right on trend and tells me what's new and I've changed my haircut, and color, several times to rave reviews. It's not that I'm so great, or even my hair - it's that she knows what she's doing. Period. I also have to give kudos to Studio S because everyone there is super nice, super accommodating, and super talented (I tend to judge a place by what goes out the door and I always like what I see). Do yourself a favor and, if you can't get Donna, try someone else. You won't be disappointed."
- Susan H.




"I was at a stage in my life where I really was wanting a change. I was a way too blonde, blonde! I had heard about the owner Alexis and decided to give it a try. She was very informative. She added a dark blonde and light brown to my hair and gave me a great bang cut. She also deep conditioned my hair. She taught me how to take care of my hair better and gave me many tips. I felt like a new person leaving the salon. I received many compliments and will always be a long time customer. It was very hard to entrust a change into someone's hands and she made me feel great. Now I know why I schedule my appointments in advance. She is a very popular stylist and obviously in demand. I started to get my spray tans at Studio S as well and now I feel complete when I leave the salon ;)"
- Jenn R.


Read even more reviews on Yelp.com



Studio S Salon - (805) 963-8577
9 West Canon Perdido Street,
Santa Barbara, CA 93101